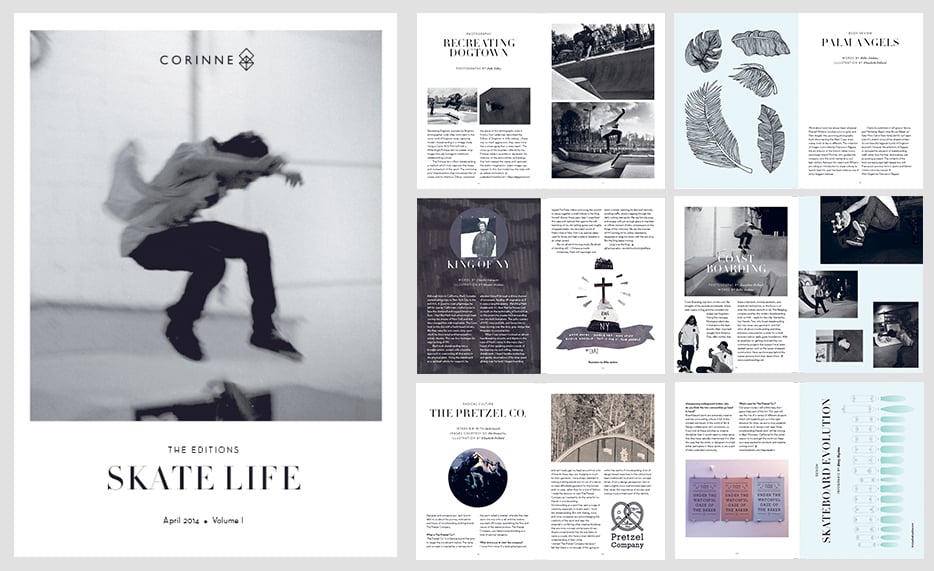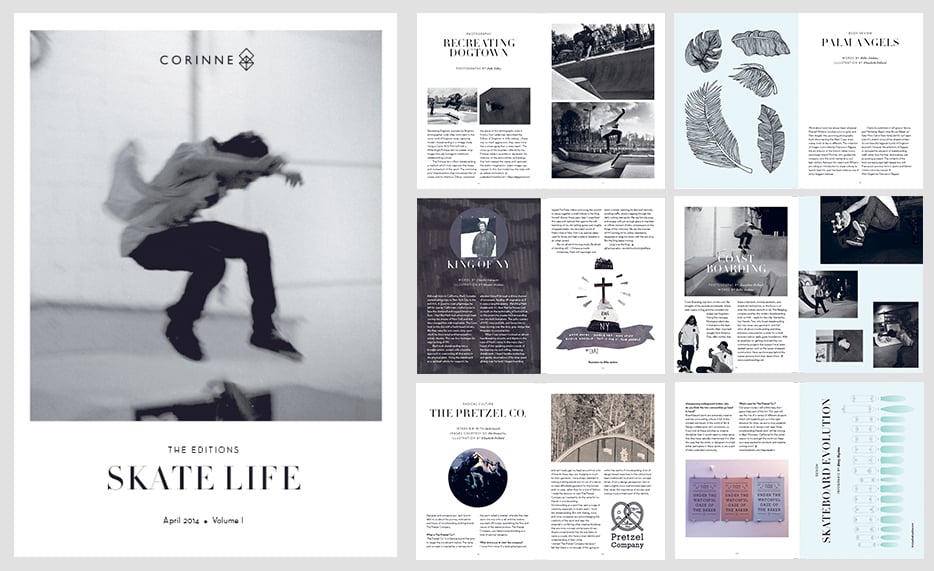 Editions: Skate Life Zine
£4.50 / On Sale
We are incredibly excited to share with you the first ever Corinne& publication: Skate Life. Under the theme of 'skateboarding', and the DIY culture surrounding it, we put together a collection of contributions from some very interesting talents. We hope reading it will leave you bursting at the seams with inspiration to get out there and make something happen, be it on a board, bedroom mixtape or wherever your heart tells you to go.
In our Skate Life zine you'll get to explore:
A homage to Mark Gonzales: King of NY by Charlie Ockmore
Excepts from photographer Jude Lilley's project 'Recreating Dogtown'
A Q&A with snowboarding entrepreneur Jack Gooch
The history of the skateboard by designer Kirsty Hopkins
The importance of zine culture by Elizabeth Pollard
Behind the scenes snaps from Coast Boarding's latest shoot curtesy of Corinne& regular Josie Pollard
Looking back at the Southbank skate park victory by Billie Jenkins
And so much more.
With thanks to our contributors
Coast Boarding / Tony Brown
The Pretzel Company / Jack Gooch
Kirsty Hopkins
Jude Lilley
Charlie Ockmore
Josephine Pollard
Hunter Jenkins
Published by Corinne&
Spec: Uncoated paper 120gsm
Pages: 28pp (including cover)
Published: 5th June 2014
Language: English